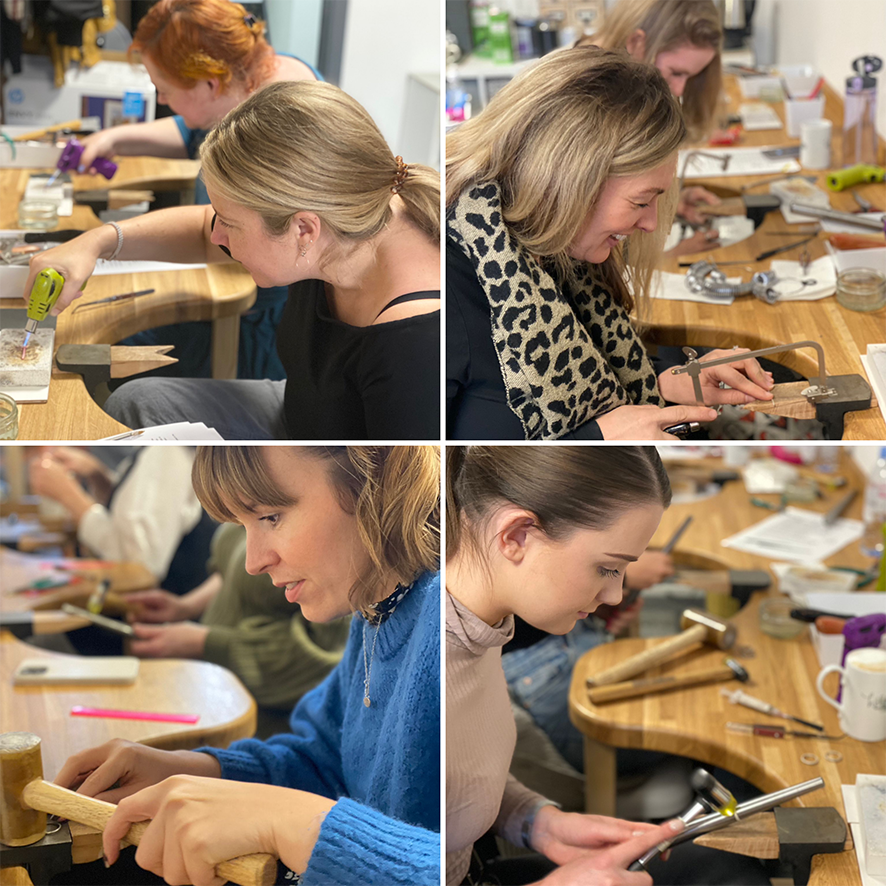 Fun, creative and rewarding!
No jewellery making experience or tools necessary!
I will teach you step-by-step how to create your very own piece of jewellery.
Great fun for inviduals who want to learn a new skill or small groups of friends, my workshops are limited in numbers (usually only 6 people or couples) meaning you get a lovely personal workshop.
Each workshop normally lasts around 2-4 hours.
All my jewellery making workshops are taught by me, Zoe Sembi, in my studio space at Croft Myl in the centre of Halifax, West Yorkshire.
Workshop FAQS